Getting Started
Getting Started
Welcome to Genesis Lifestyle Network. My Name is Michael Lipsey and I am your sponsor. This page will offer you simple steps to follow to get your GLN system up and get traffic running to your funnel.
If you are not yet a member of Genesis Lifestyle Network, click the banner below to setup your free account, then come back here and follow the steps below.
There is a lot to learn at GLN and our first priority is to get you setup and on "auto-pilot". Now, let's be honest here, there is no such thing as "auto-pilot". We are going to do our best to automate as much of your business as we can so that you can spend your time doing the things you enjoy.
Step 1 – It is vitally important that you ACTIVATE Your account and then login to your GLN members area and watch the video on the main page.
This sets the stage for everything! If you haven't done this yet, PLEASE PAUSE, login to GLN and watch the video, then come back to this page.
Step 2 – The 6 Steps to Success – in this section we will highlight the actions you need to take to get things setup and working. Once you complete the 6 Steps to Success, you can sit back, relax and get ready to follow up!
Profile & Community
In Step 1, you will setup your profile and get connected to our Community via Facebook and Telegram.
WATCH THE VIDEO FIRST then proceed through each step until all are complete.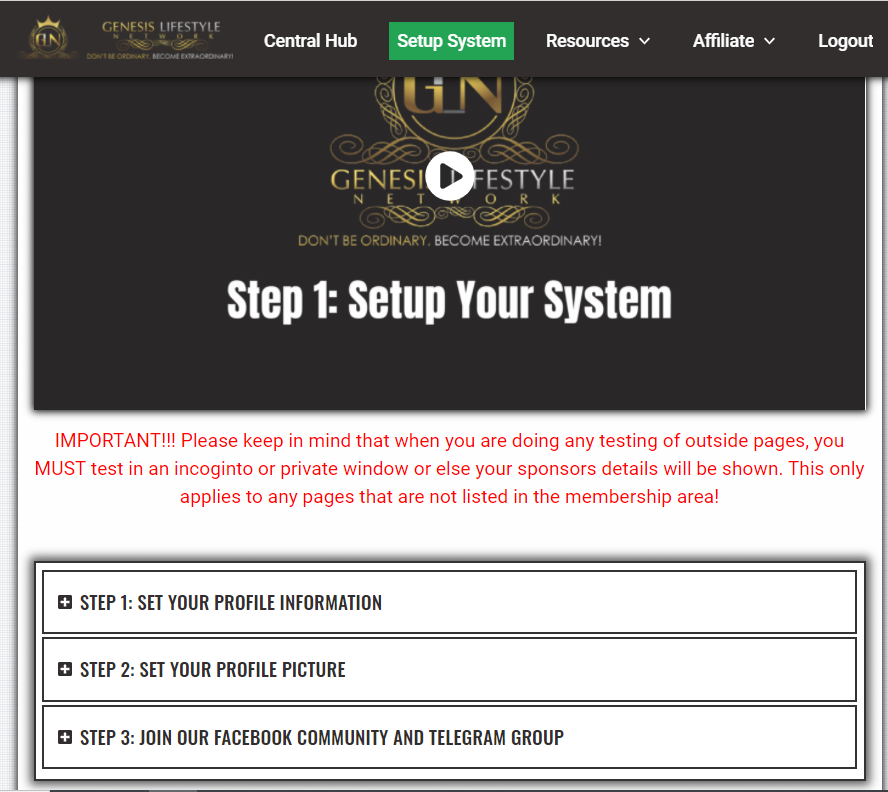 Integrate Your Opportunities
In Step 2, you will integrate your opportunities. This is where you will place the links to your primary business or other opportunities that you might want to promote. If you do not have any other opportunities, you can leave this section blank.
WATCH THE VIDEO FIRST! Then proceed as directed.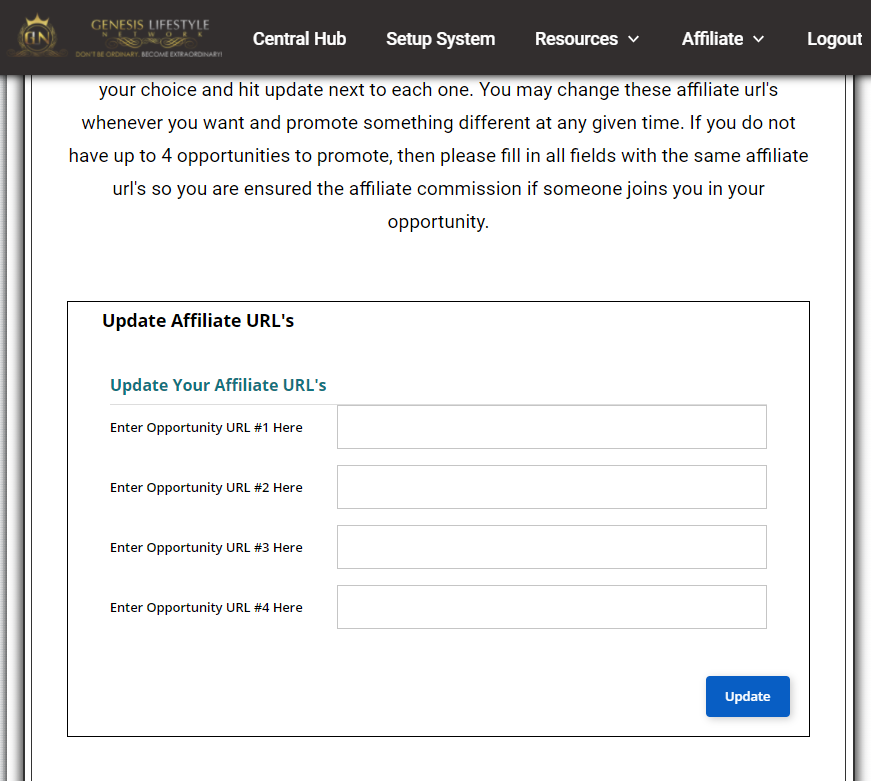 Your Auto-Responder
Step 3 will take a bit of time on your part. This is where you will be setting up your auto-responder via The Conversion Pros. You will signup for for The Conversion Pros from the Resource Page on this site OR from the GLN Members area.
WATCH THE VIDEO, pause, take action, pause take action … rewind as needed!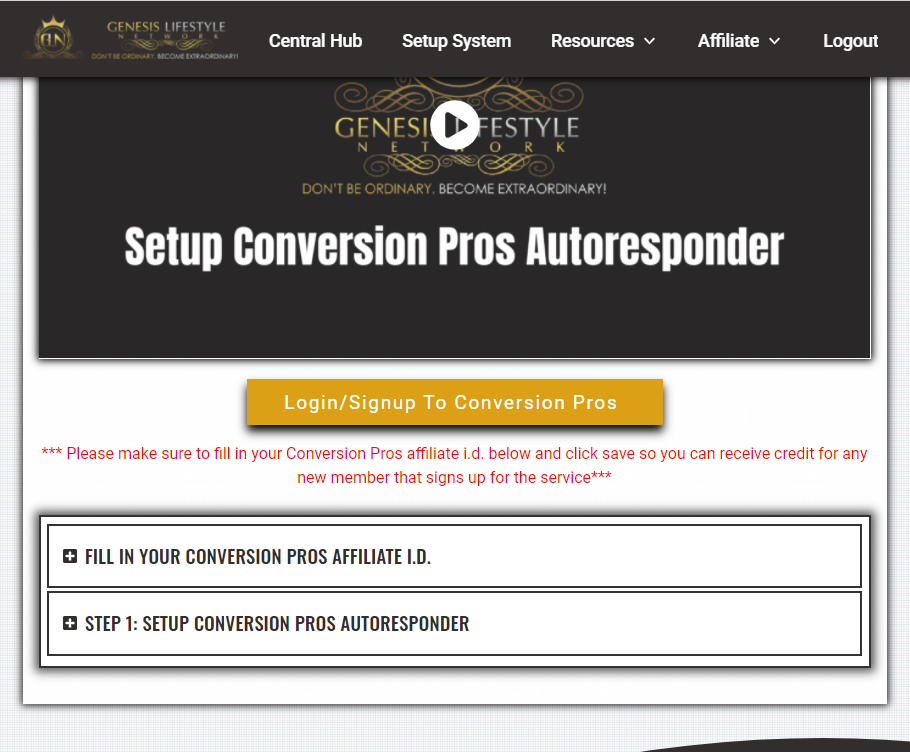 Setup Your Funnel
Now that your auto-responder campaign is setup and activated, in Step 4 you are ready to create your Capture Page and Landing Page. You can skip the section to Setup your domain if you are not ready or don't have a domain. This step is not needed to proceed at full steam ahead!
WATCH THE VIDEO, pause, take action, watch the video, pause, take action … you CAN do this!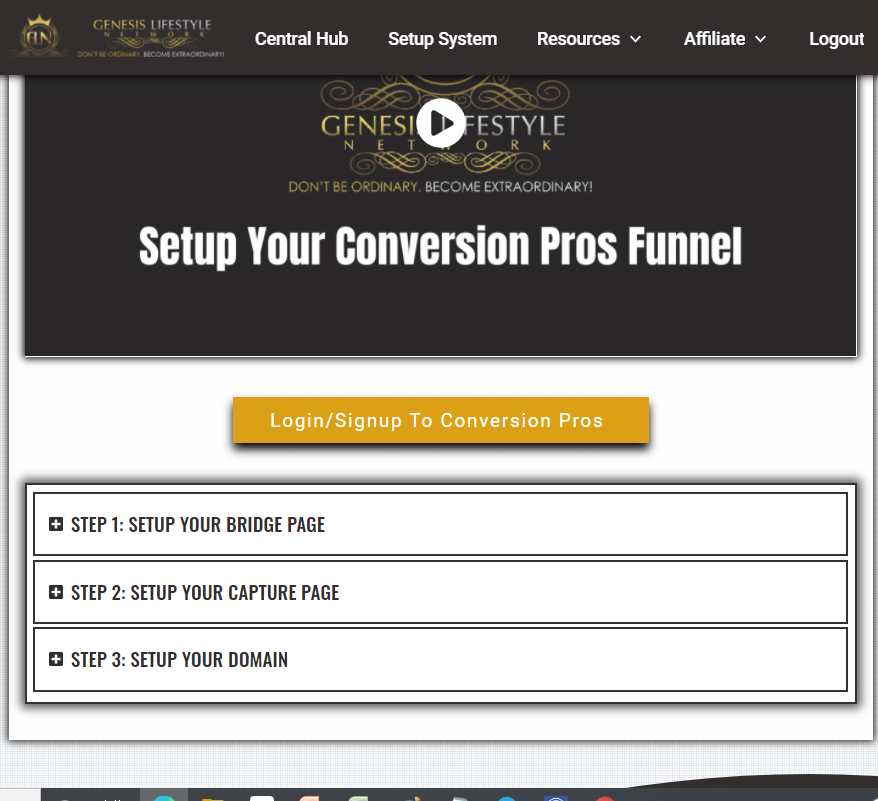 Setup Your Payment Information
You want to get paid, right? Even as a free member, you can earn commissions here at Genesis Lifestyle Network.
WATCH THE VIDEO – it's SO important that you take your time and do this part right because we want to make sure that YOU get paid. You can setup with PayPal or Stripe or both.
You are doing great … we are almost there!
Traffic Traffic Traffic
Congratulations, you did it! You are now ready to start getting traffic to your Capture Page. For fastest results, we recommend the TrafficLeads2IncomeVM Traffic Coop and Udimi Solo Ads.
We recommend a minimum budget of $75 a month to invest in traffic. This would purchase one share in the TrafficLeads2IncomeVM Traffic Coop.
If you can afford a further $100 or so, you can invest in a solo ad through Udimi Solos.
Be sure to WATCH THE VIDEO and proceed with caution.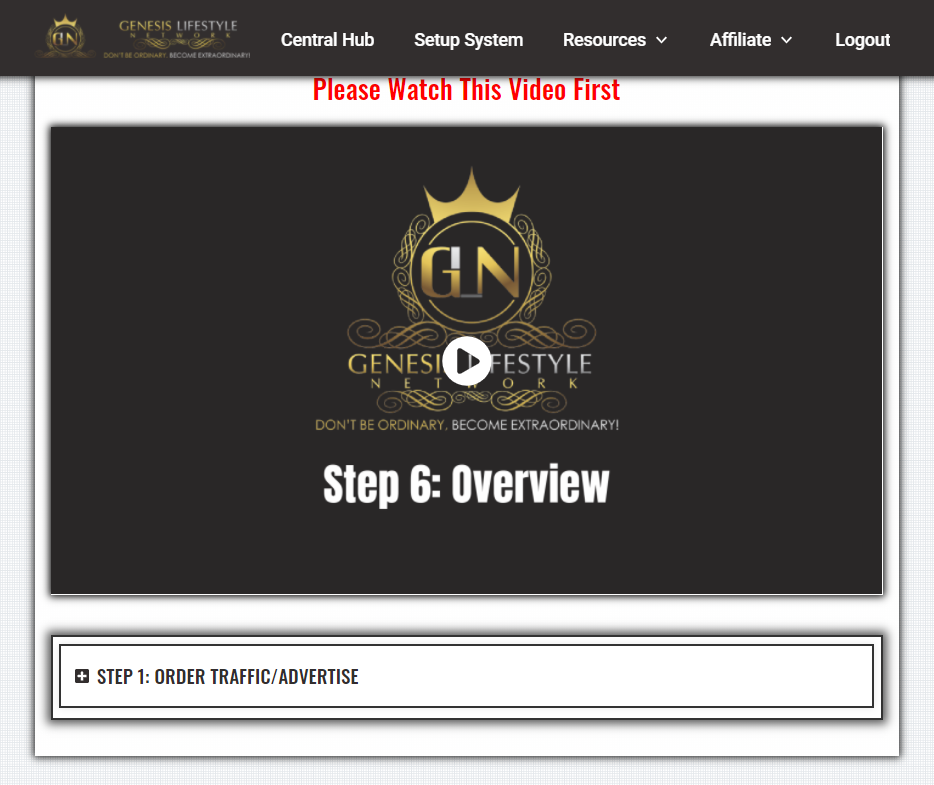 We recommend you connect with your sponsor, if you haven't already. You will find all their details on the About Me page.
The next step is following up with your leads and new members. You'll get all the help you need in our Telegram groups and our Facebook Group.